Areas of Interest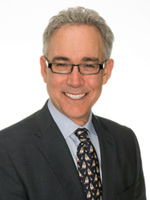 Zeev N. Kain, MD, MBA
Chancellor's Professor
Executive Director, UCI Center on Stress & Health
Zeev N. Kain, MD, MBA is a Yale and Harvard trained physician, thought leader and innovator. Dr. Kain is internationally well known for his seminal work on transforming surgical care through value-based care, which is focused on increased patient and provider experience, improvement in clinical care and lower healthcare costs. To date, Dr. Kain has revolutionized the care of children in preoperative settings both in the United States and around the globe.
Over the past 20 years, Dr. Kain's well-established National Institues of Health (NIH) research programs were awarded over $20 million dollars and focused on perioperative behavioral stress, pain and anxiety in children undergoing medical procedures. During that time period he published over 300 manuscripts and chapters and mentored many residents, fellows and faculty.
Dr. Kain leads the UCI Center on Stress & Health at CHOC Children's, which is affiliated with the UCI School of Medicine. The Center is currently funded by multiple NIH and other grants and have staff that consists of research associates, post docs, pre-docs and graduate and undergraduate students.
The UCI Center on Stress & Health consists of multiple principle investigators from the UCI School of Medicine, UCI School of Nursing and Chapman University. The Center often collaborates with the Yale Child Study Center, where Dr. Kain is holding a teaching and research appointment. In addition, the Center also closely collaborates with investigators from the UCI Health Policy Research Institute and the American College of Perioperative Medicine.
The team of investigators focuses on assisting children and families manage pain, anxiety and stress surrounding the medical environment and disease burden. In addition, investigators also focus on the opioid epidemic, big data driven research patient experience research, value-based care research and survivorship research.
Related Links